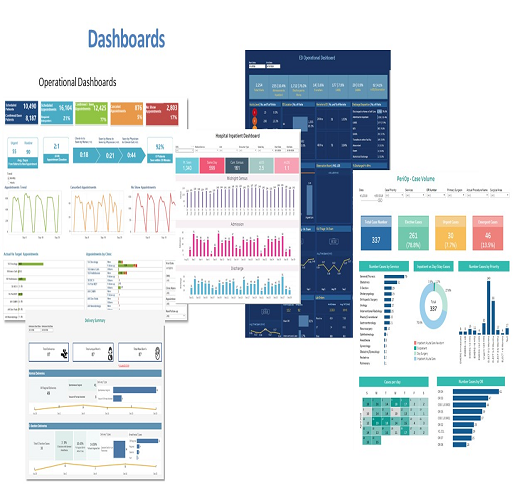 Delivering concrete information to the Management through Business Intelligence and Analytics
Our (BI) Business Intelligence Services will help you extract data from different database sources, integrate it into (ETL) and display it as daily interactive reports and dashboards using tools such as Power BI or Tableau
Business Intelligence - Transforming data into useful insights
A company's most valuable asset is information. With new emerging technologies, Business Intelligence have proved to be crucial in reducing risks and improving financial performance.
As professional Business Intelligence service providers, we offer our clients end-to-end solutions covering all stages of BI as a service from consulting to maintenance and support. We will take care of your BI so that you can take care of your other domains.
What does Business Intelligence do:
Business intelligence (BI) services help enable structured data-driven decision-making across the company. Gleam Technologies integrates multi-source data and applies analytics techniques to automatically extract insights from the input records.
Business intelligence (BI) services and systems are crucial in turning companies into modern, data-driven organizations, empowering their daily reporting, operations, and insights sharing.
We offer following Business Intelligence Services
BI Consulting and Assessment
BI Integration and Development
BI Implementation
BI Customization - Support and Maintenance
Data Warehousing
Business Intelligence solution – Our Implementation Methodology
Understanding client requirements for Business Intelligence solution
Before starting the project, our team will understand the client requirements from all the core departments. This is achieved through knowledge sharing session We, then determine specific project approach, solution and Business Intelligence technology that suits the client's organization.
Planned and organized approach will resolve your existing problems and improve your business performance by using Business Intelligence tools deployment.